From F-150s to Mustangs, and everything in between, Vic Bailey Ford has the service and repair center that many Spartanburg residents have cherished and loved for many years. We have the skilled experts who are trained on every model and style of Ford out there, so that you can get the experience and knowledge you need to fix your vehicle efficiently and quickly. 
Below, we will explore all the reasons why you should choose Vic Bailey Ford for your next service appointment.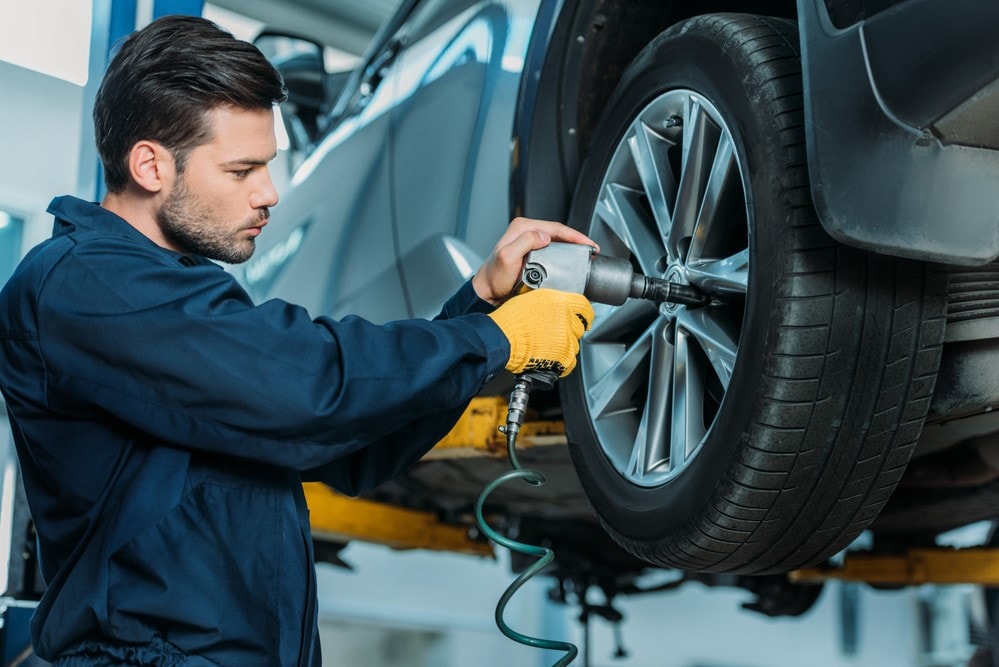 Reason One: Vic Bailey Ford's Technicians Have the Highest Level of Training
When searching for a service shop to fulfill your service and repair needs, we recommend the first item on your search list should be a reputable shop with technicians who have the highest level of training possible. Why? Well, when expertise and efficiency are combined, a job well done will always be received, leading to happy customers-and at Vic Bailey Ford, we have some of the happiest customers a dealership could ask for! 




We're proud to say that our dealership consistently has at least three Senior Master Technicians on staff, no matter the day of the week that our service shop is open.



Meet Our Certified Senior Master Technicians at Vic Bailey Ford!
Our Certified Senior Master Technicians are why we continue to have an efficient and timely service shop, day in and day out. At Vic Bailey Ford, we have an immense appreciation for our Certified Senior Master Technicians because they allow you to receive the best service and reparations on your beloved vehicle. The work that they do is unprecedented to the work that other technicians do at other locations. We encourage you to visit our service shop at Vic Bailey Ford to get to know these friendly faces today!



Reason Two: We Use Brand Certified Parts
We use brand certified parts specifically made for the Ford brand. When you go to an independent service shop, they may have parts that weren't specifically created for your car, SUV, or truck. Sure, the parts from the independent service shop may work well enough, but when searching for a service or repair, you need it to work the right way. With parts that were made specifically for your brand, you get just that, giving you the best bang for your buck-every time.



Reason Three: We LOVE Ford
It may seem obvious since we're a Ford dealership, but at Vic Bailey Ford, we don't just enjoy the Ford brand… we love it. We believe that it's just as important to get your car, truck, or SUV serviced by Ford people that are passionate about the brand, consistently embracing it wholeheartedly. 




We know that when you chose your Ford vehicle, you chose it because you are either loyal to the Ford brand, or you're just now falling in love with it. Whatever your level of adoration for Ford is, wouldn't it be preferable to have Ford people working on your vehicle? We think so, and we hope you do to!



Contact Us at Vic Bailey Ford for Your Service & Repair Needs
Contact the service and repair shop you can trust at Vic Bailey Ford of Spartanburg. We can easily be contacted through our online form or by giving us a call at (888) 349-4165. We look forward to becoming your choice service repair shop in the Greenville, Spartanburg, Gaffney, Greer, and Inman areas!